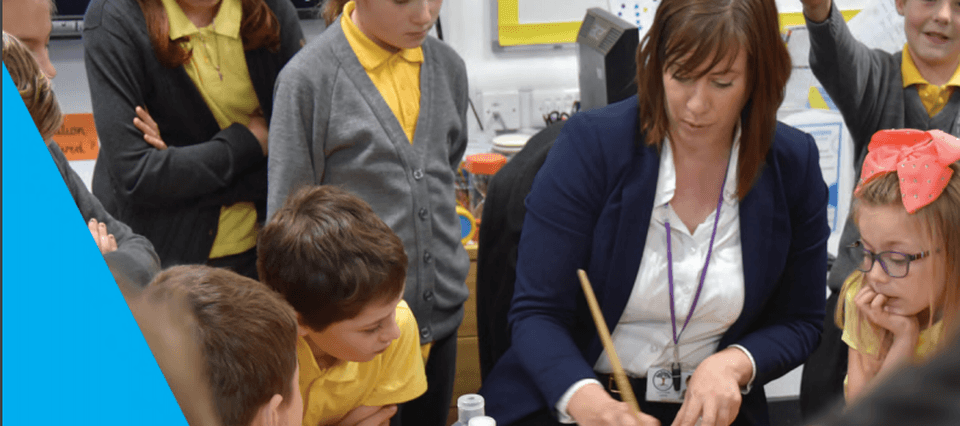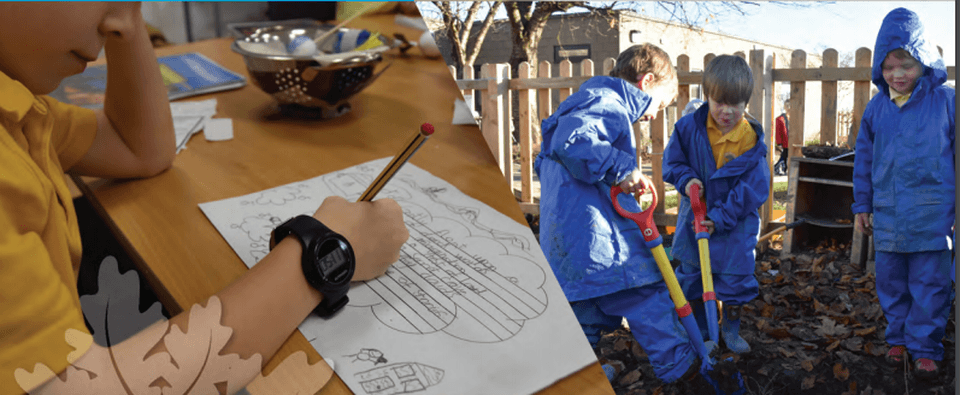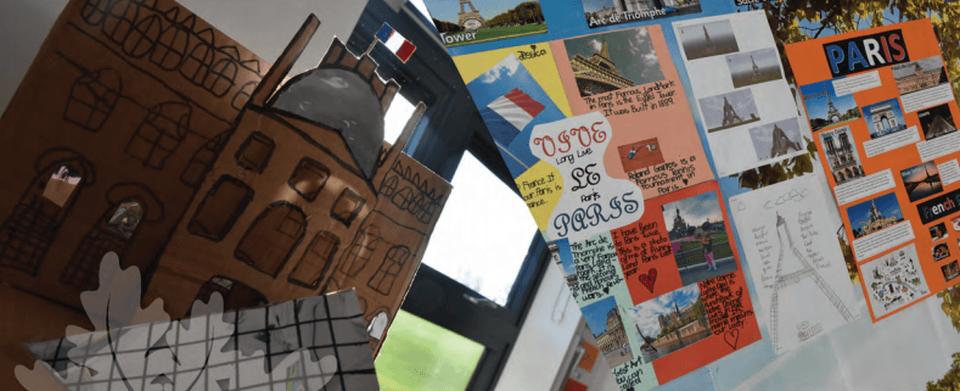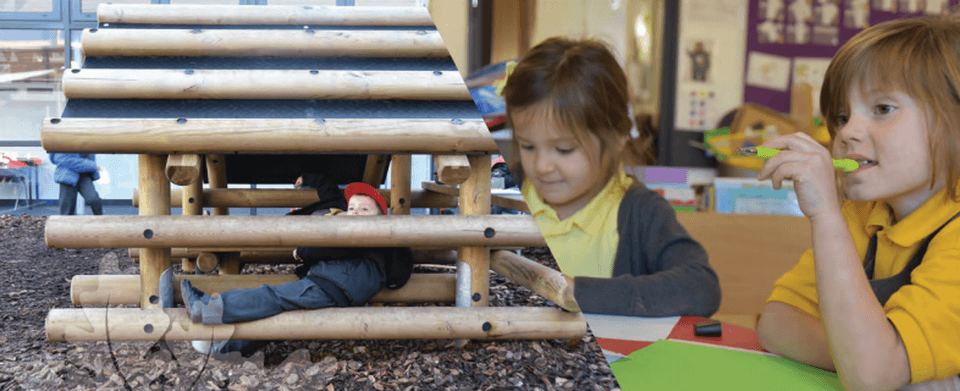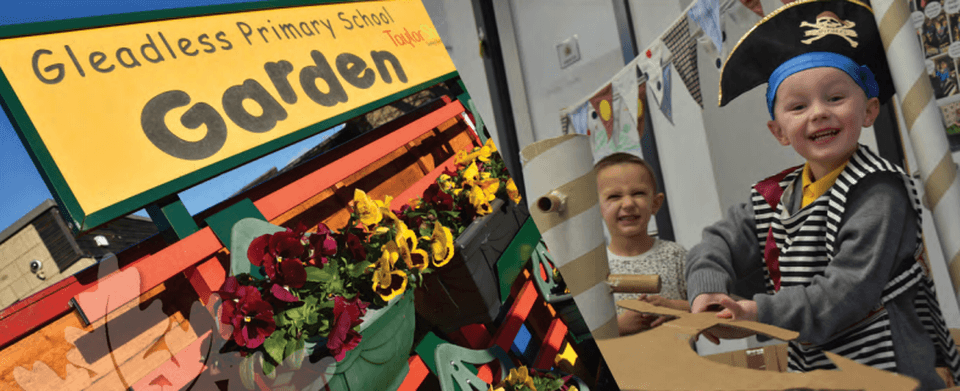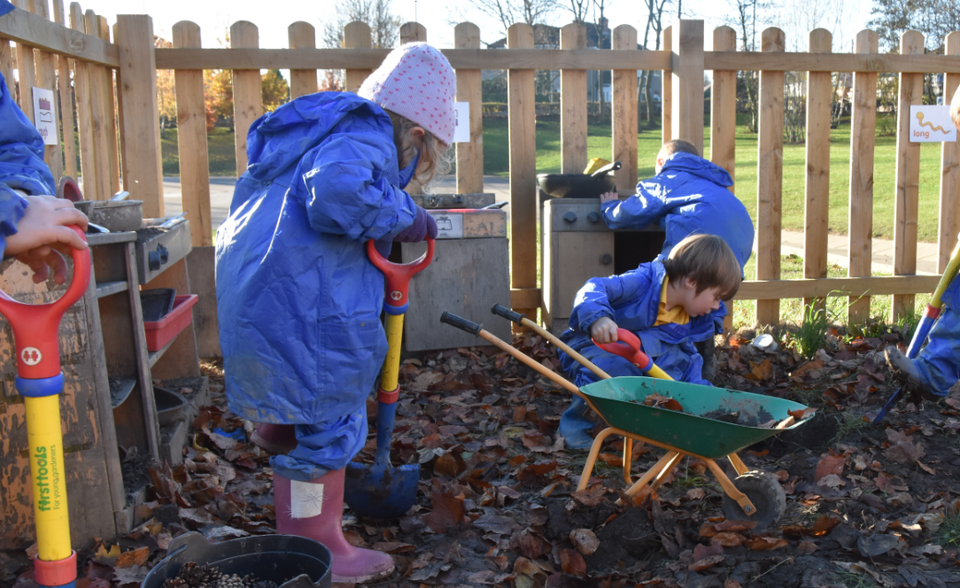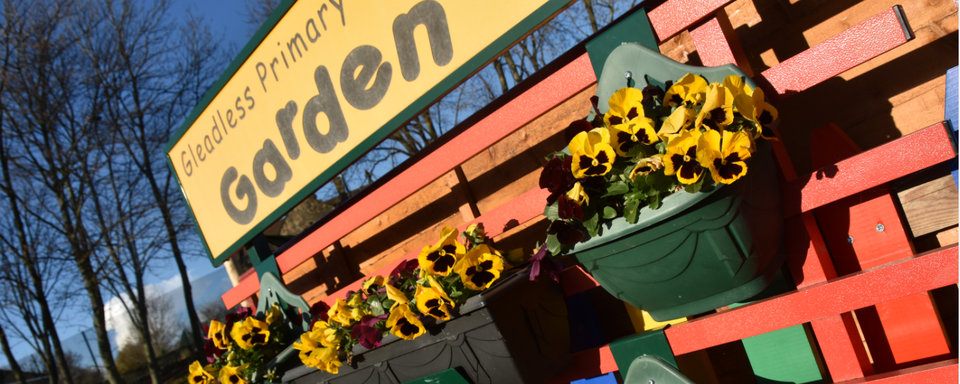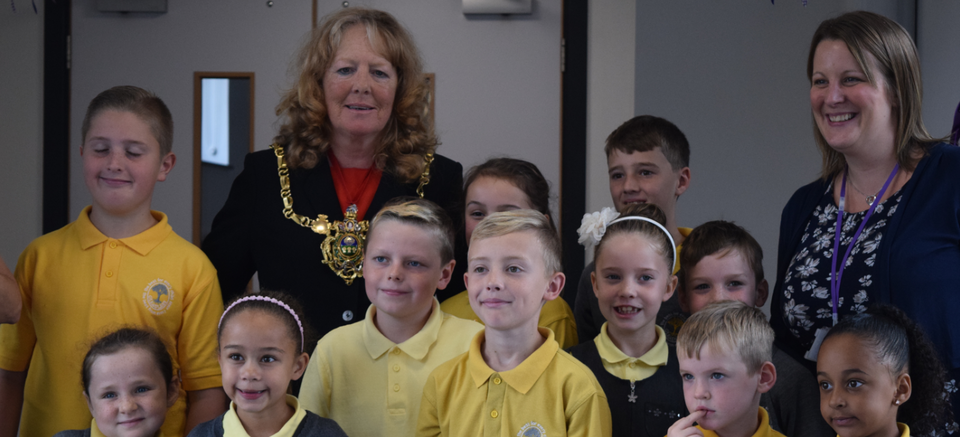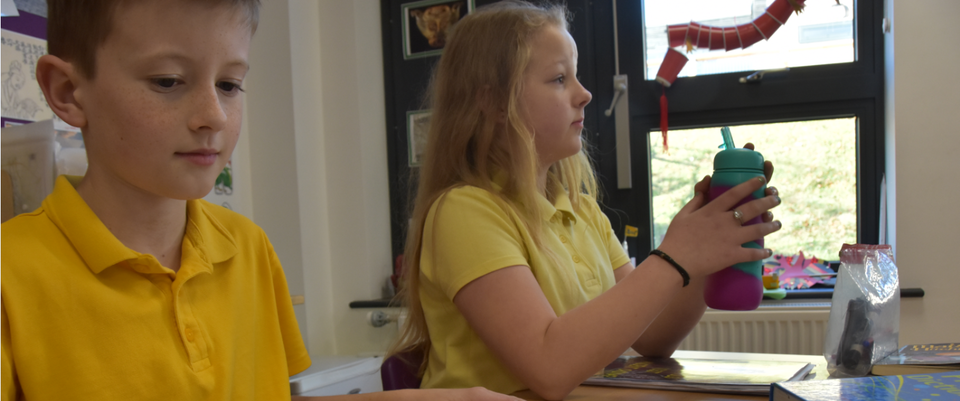 Our 'Take One' Projects:
Whole School Literacy Learning at Gleadless
Each year, Gleadless pupils and staff work across the federation to deliver a 'Take One..' whole-school literacy project. The aim of these projects, which started in 2017-18, is to engage children creatively and collaboratively in developing their reading, writing and speaking skills. Working in partnership with the University of Exeter, teaching colleagues have engaged in high quality professional development sessions and enjoyed working across the federation team to plan and deliver exciting learning opportunities for children based around the 'Take One…' theme. Coming together as a school and federation community, we have used drama, art, discussion and debate to explore different books and presented our learning in a range of media and spaces. We are proud of the high expectations for learning that these projects demonstrate and creativity that pupils have shown.
Take One Text, 2017-18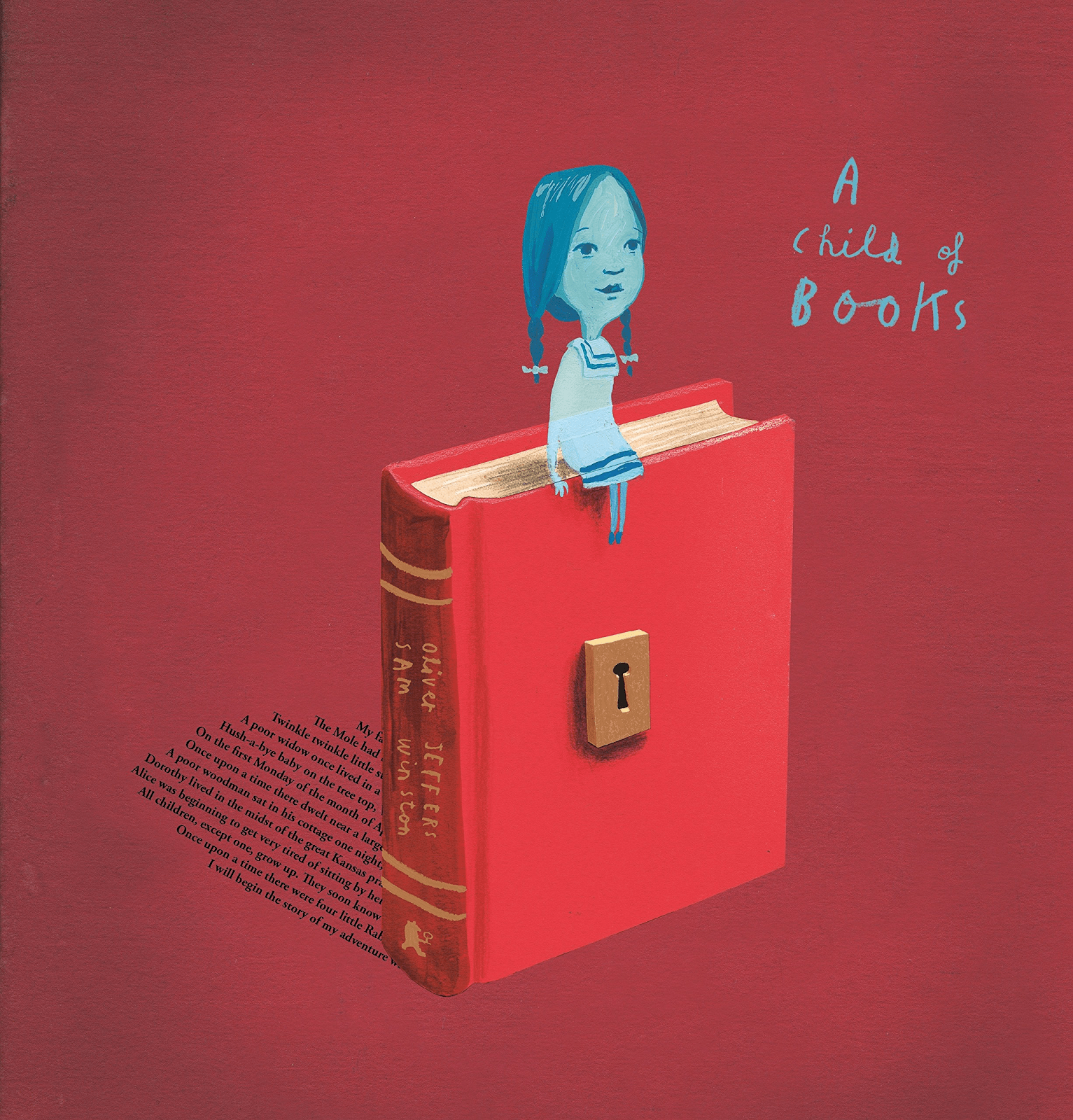 'Take One Text' was the first of our cross-federation literacy projects and focused on creative approaches to teaching poetry and narrative writing. Across the two schools, we used Oliver Jeffers' A Child of Books as the key text for teaching and learning, with each year group also sharing a secondary text linked to their theme. Teachers engaged in professional development sessions to develop a contextualised approach to teaching grammar, where pupils are encouraged to explore and master written language skills in a meaningful way. Our artist in residence worked with colleagues to develop approaches to teaching literacy through art and a range of illustration techniques and skills. We also offered a range of exciting extra-curricular opportunities within the project for a number of pupils, working alongside the artist in residence and Sheffield High School.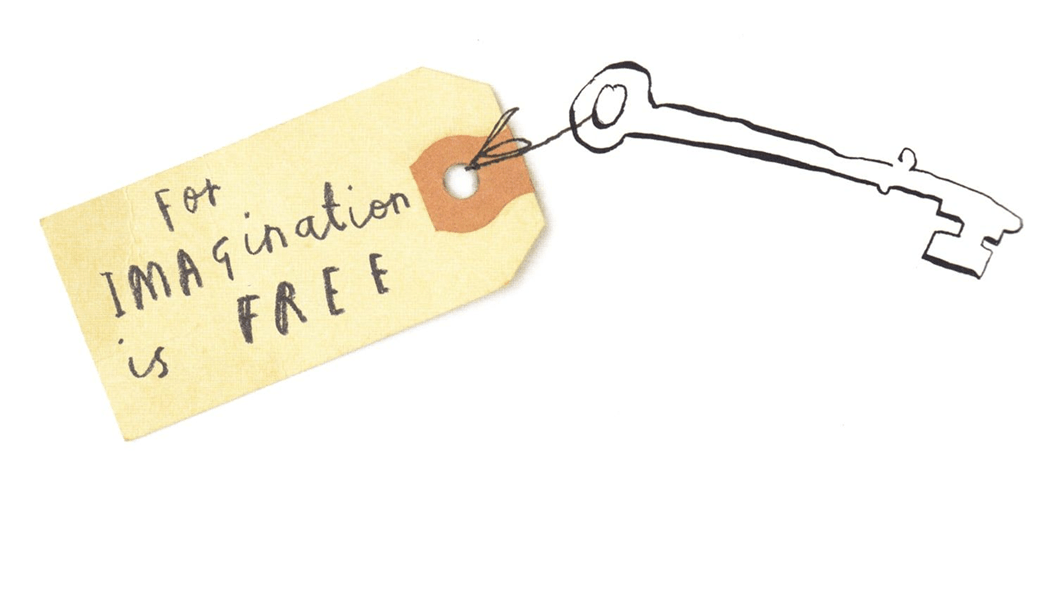 A Child of Books is a beautifully illustrated poem which explores the power of words and reading, and pupils used their reading skills to explore and respond to the text through drama, art and writing. Every child developed their choral performance skills by learning the text by heart, explored what imagination meant to them, and created their own 'child of books' character using illustration techniques from the text. Each class worked collaboratively to create a concertina book with an illustrated poem written by each child in the class and these were shared in our celebration event. Teachers also planned engaging units of literacy learning based on the secondary texts and which focused on narrative. Through these units, pupils wrote their own narratives linked to the stories. For example, in Year 5 the children wrote their own sequel to The Wolves in the Walls, by Neil Gaiman, and presented these as illustrated books.
Take a look at some of the learning outcomes from our 'Take One Text' project in the gallery below.
Take One Interest, 2018-19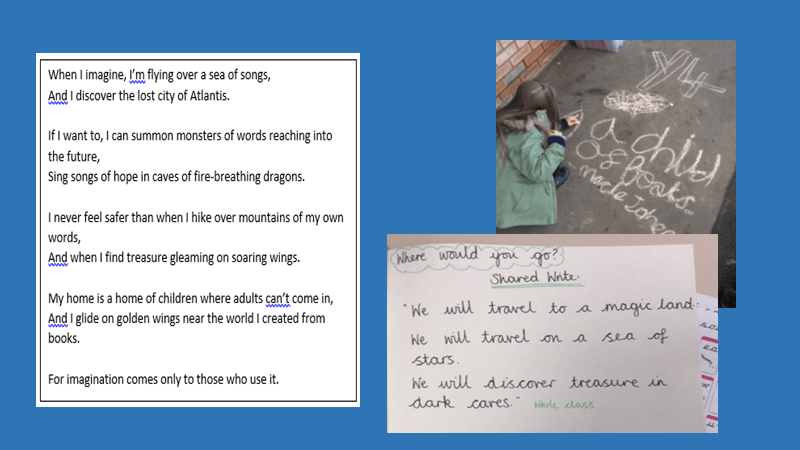 Our Take One Interest project for 2019 engaged children across our federation in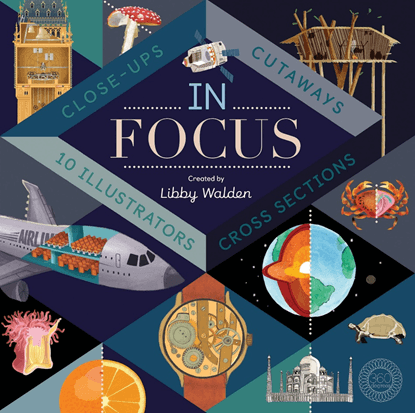 the different areas of interest explored by Da Vinci during his lifetime, and which were represented in the drawings displayed as part of the Leonardo da Vinci: A Life in Drawing exhibition (see extract from Millennium Gallery's website below). With a clear focus on combining language and images to explain, share and present different aspects of the world around us, the children were provided with a purposeful context for developing their speaking, listening and written language skills. The Take One Interest project used the factual text, In Focus: Close-ups, Cutaways and Cross-sections by Libby Walden, alongside Da Vinci's technical drawings, to inspire and challenge children to explore, question and explain. The project culminated in our 'Take One Interest Exhibition' which presented artwork, written pieces and presentations where children shared their knowledge and understanding of the wide and far-reaching interests that Da Vinci explored in his life's work. Click here for our 'Take One Interest Exhibition' leaflet.
Working in partnership was a key feature of the project, and staff worked collaboratively across the federation to develop planning and share ideas. Children from both schools were also brought together for a special Writers' Workshop which focused on collaboratively writing and performing poetry inspired by Da Vinci's most famous painting, The Mona Lisa, and one of the drawings from the Millennium Gallery's exhibition, The Deluge. The federation worked with the University of Exeter's Centre for Research in Writing as part of the professional development sessions linked to the project which focused on developing our children's speaking, presentation and non-fiction writing skills. Our artist in residence Jayne Cooper worked with children across the federation to explore their special area of interest and respond to Da Vinci's drawings through art. Working with the Sheffield Museums Trust, children from across the federation visited the Da Vinci exhibition and worked with museum colleagues to respond to the exhibition through a variety of media.
"Arbourthorne and Gleadless federation are always looking for new and inspirational ways to motivate and engage our learners and this project was simply stunning. We wanted our children and colleagues to be inspired and influenced by the superb Millennium Gallery exhibition and to find ways of making the artwork as accessible as possible for children and their families. We have employed an artist in residence for twelve years because I strongly believe that creative thinking should be at the heart of every child's learning experience. Thinking creatively, developing individuality and personality and learning to appreciate literature, poetry, art, music and dance are fundamental to our children's futures. We must grow the next generation of artists and Sheffield offers a super base upon which to do this. The children and families are able to see this for themselves through this powerful project.'' (Vanessa Langley Executive Headteacher for the federation)
''The learning presented in this exhibition shows the power of curiosity and creativity to inspire children to explore the world around them. From written text to oral presentations to visual media, our learners have been able to communicate their ideas to others in purposeful ways. It was a real pleasure to use 'In Focus' as our cross-school text for this year's project, and to see the different ways in which our teachers and children have drawn on this resource. We are passionate about the ways in which quality children's literature can open new doors and encourage children to dare to question and imagine. The Take One Interest project and exhibition celebrates this and the wonderful learning which has been produced.'' (Laurel Smith, Literacy Lead)
Take a look at some of the learning outcomes from our 'Take One Text' project in the gallery below.
Take One Voice, 2019-20
Although the arrival of Covid-19 meant that our plans for 'Take One Voice' had to be put on hold, we plan to return to the project in the 2020-21 academic year. Now, more than ever, it is crucial that we give our pupils the skills and confidence to share their thoughts, feelings and experiences and engage respectfully with the views of others. We are excited to have been able to explore some of the aspects of our Take One Voice project through our online learning provision during school closures. Click here to see some of this learning.
Our Take One Voice Project aims to place dialogue at the heart of teaching and learning, and to build our pupils' confidence and oracy skills so that they can express themselves, their ideas and their opinions. We know that oracy lies at the heart of learning within literacy, as the key to developing reading and writing skills, and across the wider curriculum. It is also central to children's personal and social development: encouraging and supporting our pupils to develop their own voice and respect the voices of others, helps them to become active agents within their own lives, now and in the future. By focusing on oracy in the third of our 'Take One…' projects, we aim to develop our pupils' physical, linguistic, cognitive and social and emotional skills (set out in the Voice 21 Oracy Framework) and support them to become articulate, imaginative and active members of our school community.
Drawing on a range of teaching resources and creative stimuli, pupils will explore, write and perform poetry and stories, and engage in discussion and debate both in literacy and across the curriculum. The project will culminate in Summer 2 with the presentation of a 'Take One Voice' film showcasing our pupils' performance poetry and oral storytelling. Working in partnership with the University of Exeter and our artist in residence, colleagues have engaged in professional development sessions focusing on developing vocabulary and oral language development, approaches to teaching poetry, explicit teaching of oracy skills, and approaches to teaching art as both an inspirational starting point for discussion and as a way to communicate ideas. The use of 'Talk for Learning Language Structures' have been introduced across school as a way of supporting pupils to articulate their thinking and to raise expectations for high quality talk in the classroom.
Key words: our city, our community, personal history, a sense of self, a sense of place, belonging