Reading at Gleadless

At Gleadless Primary School we know what a crucial role reading plays in our children's education across the curriculum. Reading is the key to opening many doors in primary education, secondary education and in future life. Being an engaged and confident reader supports a child's ability to connect, communicate and understand the views of others. We love reading and helping all our pupils to become fluent readers is our core purpose.
Opportunities for Reading
Reading is at the heart of both our English Curriculum and Learning Challenge Curriculum at Gleadless. We look for opportunities across our curriculum to engage children in reading widely and for a range of purposes, building their vocabulary and reading comprehension skills. Our 'Class Books' link to our Learning Challenge Curriculum and are central to our whole class learning in reading and writing. Through our literacy units based on the books, children are given a range of opportunities to explore and creatively engage in reading through discussion, drama, role play and art. We believe that ensuring all our children - whatever their independent reading level - have access to high quality texts which challenge and deepen their thinking: our Class Books provide these rich opportunities.
As well as maximising opportunities for shared reading as a whole class, our pupils work with their teacher at least once a week in guided reading groups, which provides targeted and bespoke teaching at children's independent reading level. Children who need additional support with their reading can access one-to-one or paired reading, targeted phonics, Lexia and reading comprehension skills sessions to help them progress and develop as readers.
In KS2 we use inference strategies to develop children's reading comprehension skills through active engagement in the text. The key strategies are shown here. These strategies are taught in guided and shared reading sessions and as pupils' confidence and understanding develops they apply them independently in their reading through a range of different activities, including text annotation.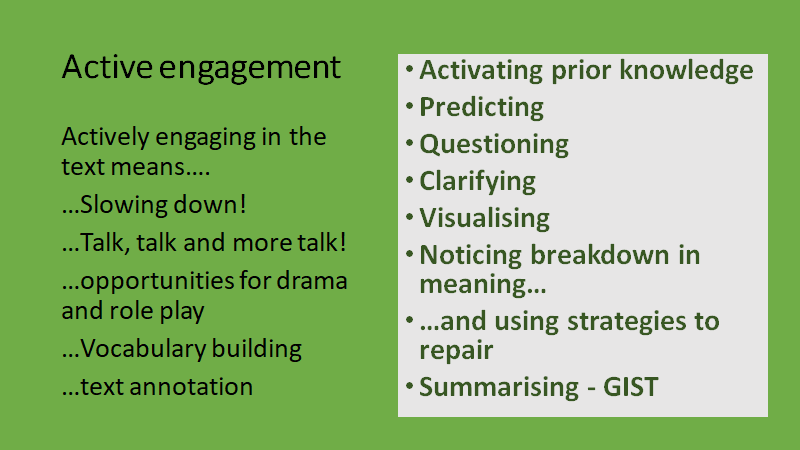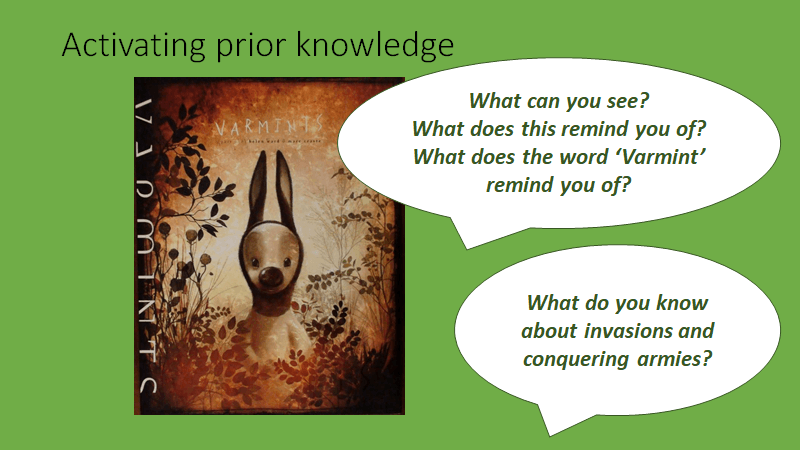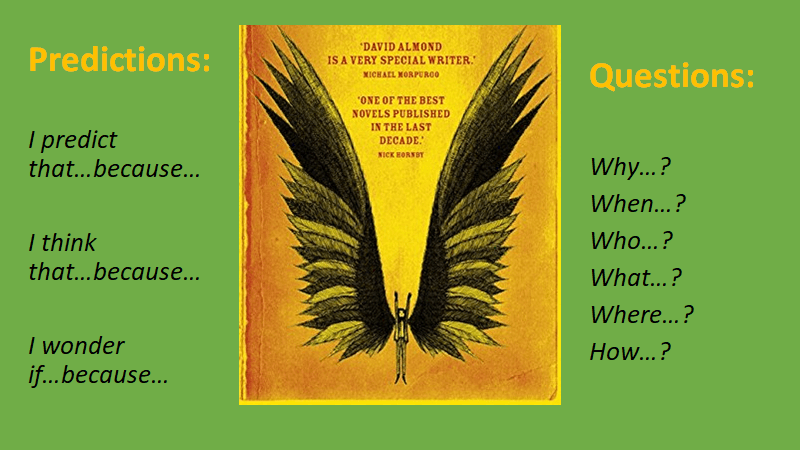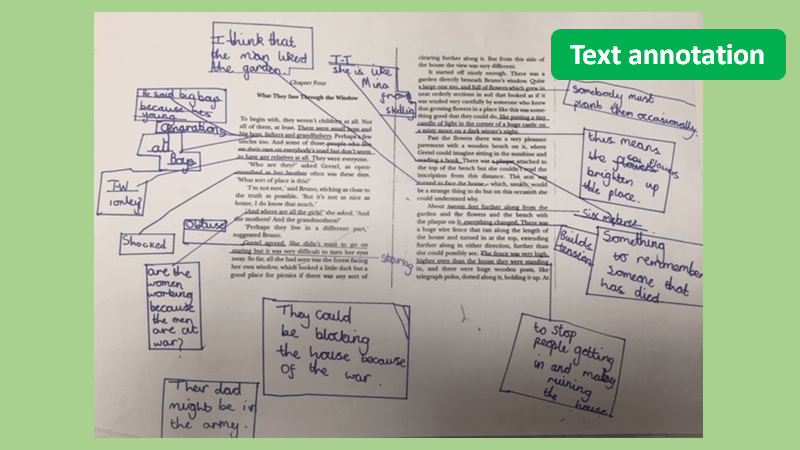 The Power of Reading
At Gleadless we use high quality texts as the cornerstone for all our English teaching. The vast majority of these texts come from the CLPE's (Centre for Literacy in Primary Education) Power of Reading programme. The Power of Reading approach places active and creative engagement with books at the heart of teaching and learning. Through the teaching sequences, pupils are given extensive opportunities to explore, discuss and critically engage with the characters and themes within a text. We want our pupils at Gleadless to be critical, active and engaged readers who understand the power of words on their readers. The Power of Reading sequences allow them to develop their reading comprehension skills through both written and spoken language, and encourage personal responses to the texts through art and drama.
The core texts that make up the programme have been expertly chosen because of the rich language and reading opportunities they offer. When class books are chosen that are not part of the Power of Reading programme, this is because they offer additional opportunities to link with the Learning Challenge Curriculum and explore renowned authors. The high standards of the Power of Reading programme are reflected in the choices made and teachers plan units of literacy learning for these texts based on the Power of Reading approach.
In addition to the rich reading opportunities the Power of Reading approach offers, we apply a 'reading into writing' approach to our teaching. This means that key extended writing opportunities are identified which are inspired by the texts and pupils develop the grammar and written language skills relevant for the context in which they are writing. These pieces of extended writing offer purposeful and authentic opportunities for children to create their own texts, using their experience as a reader to guide and shape their writer's voice.
Celebrating Reading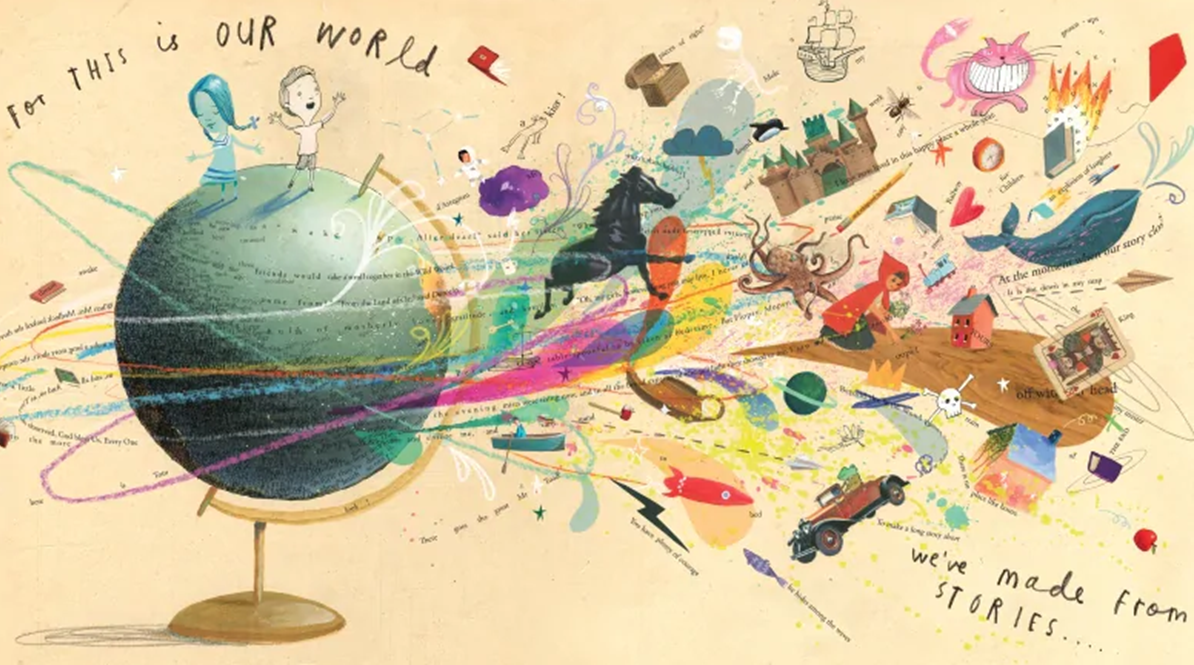 At Gleadless we take every opportunity to celebrate reading in our classrooms and across the school. Every class has a 'Class Book' and this is shared with others on our classroom doors. Our displays around school help to celebrate a love of reading and the learning of pupils based on our class books, and teachers offer class incentives to encourage children's reading at home. We are very proud of our Reading Champions who are nominated each half term by their teacher for personal successes in their reading journeys. All the children who are nominated are celebrated in our Sparkle and Shine assemblies and the winners receive a Reading Champions trophy.
Each year, we have a whole school 'Take One…' project which engages children creatively in an ambitious programme of literacy learning. Two of our three projects so far have placed exciting high quality texts at the heart of the project: A Child of Books by Oliver Jeffers in 2017-18 as the basis for poetry and narrative writing, and In Focus by Libby Walden in 2018-19 as the basis for information text writing and presentations. You can find out more about our 'Take One…' projects by clicking here.
Our celebration of reading also helps us to link more widely with the education community. Every year we take part in the Sheffield Children's Book Awards, when pupils across the school read and vote on their favourite short-listed texts. In 2018-19 teachers from our school were proud to be part of the UKLA Book Awards teacher judges groups. The shortlisted books were shared with pupils and other members of staff in a range of different ways and we were all very excited to be part of the film which was presented at the Book Awards Ceremony at the UKLA conference at Sheffield Hallam University in July 2019. Two of our teachers also presented at Sheffield Hallam's Festival of Education on their experiences of being part of the Book Awards.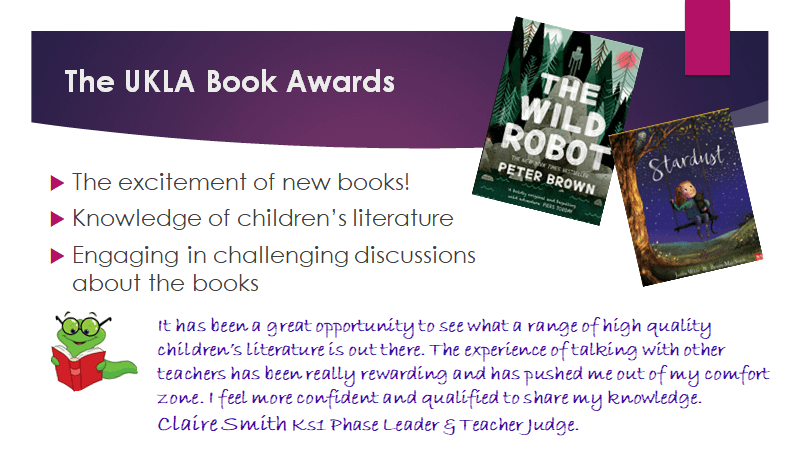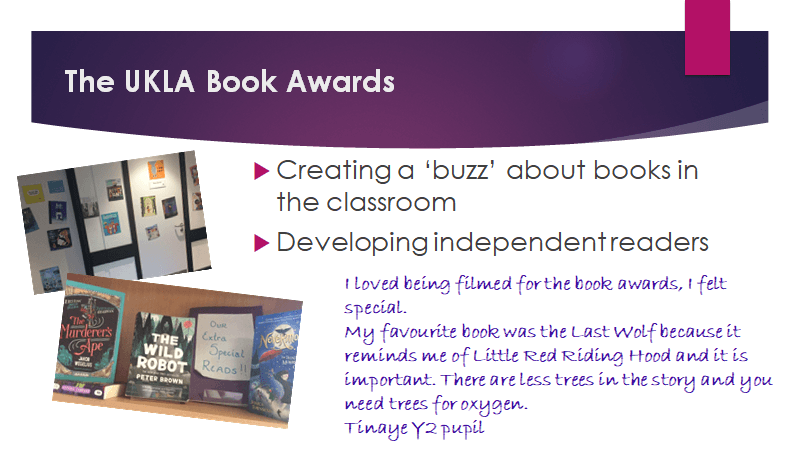 Author of the Month Assemblies
Each month, the children in KS1 and KS2 learn about a different author in one of their assemblies. We find out about their life and the different stories and poems they have written.
November 2021: Julia Donaldson